Hello!
Right now Philippines is on a very serious situation with the strongest typhoon coming!
I pray for everyone to be safe, especially to my friends in Visayas! Please be careful.
So above is my cover of CANDY CANDY. Thank you very much to Rikkun for mixing for me! It couldn't have been this beautiful without his help!
Yay.
Classes were suspended today because of the typhoon so I haven't really done anything productive today ww
I'd like to do collab with different people when I get my new microphone!
Let's all do our best! I hope tonight would be a nice end for the 8th of November! Let's all keep doing our best!
フィリピン人気をつけてね!!
っと、上はCANDY CANDYを歌っていただきました
今日はすごく寒かった! なんか死ぬかと思ったw とにかく、 次の歌うはkeenoさんのglowかな? お楽しみですね
 と、 最近なにもしてないからなんかつまんないな!!
新しいマイクもう買ったらたくさんコラボしましょうね!
! ずっとずっといっぱいな人をコラボしたいなぁっと思ってたんだから!! よろしくおねがいします! じゃあ、それだけです。 もっともっと頑張るね!! ふぁいとー!

reirei

2013/11/08(金) 17 30:17
|
YouTube
|
Trackbacks: 0
|
Comments: 1
Hiiii everyone!
Yay there's only a month left before Christmas!! I want to do something exciting for Christmas aaah. Yesterday was a fun day!! Everyone was celebrating halloween and were giving everyone greetings and sweets!!!
So if there's any of you guys who knows where to buy chocolate mallows in Japan, do tell me!!! It'll be very helpful ( °̥̥̥̥̥̥̥̥◡͐°̥̥̥̥̥̥̥̥) So today was very fun, too!
But I had a bit problems in the middle w ....Ah - ...I slipped.... on our backyard---AGAIN--
a-a-a-and this time-- I have hurt myself too hard www... I have wounds on my right thigh and leg.. it'll heal very soon! However right now it is very ugly, and unpleasant!!!!!!
I am ashamed!
So I cannot take some #reilegs for a while. Uhuhu. I am very clumsy!!
I have two covers on progress right now!
I hope I can upload either one of them or both on Nico Nico, too!! I haven't uploaded covers over there for more than 5 months already!! The song is CANDY CANDY and the other one is a keeno song!
w Today was one of those special days this year because I was able to meet a lot people tonight!!!! Meeting new people makes me very happy! And getting to know each one of them just makes my day! I hope we can all get along!!!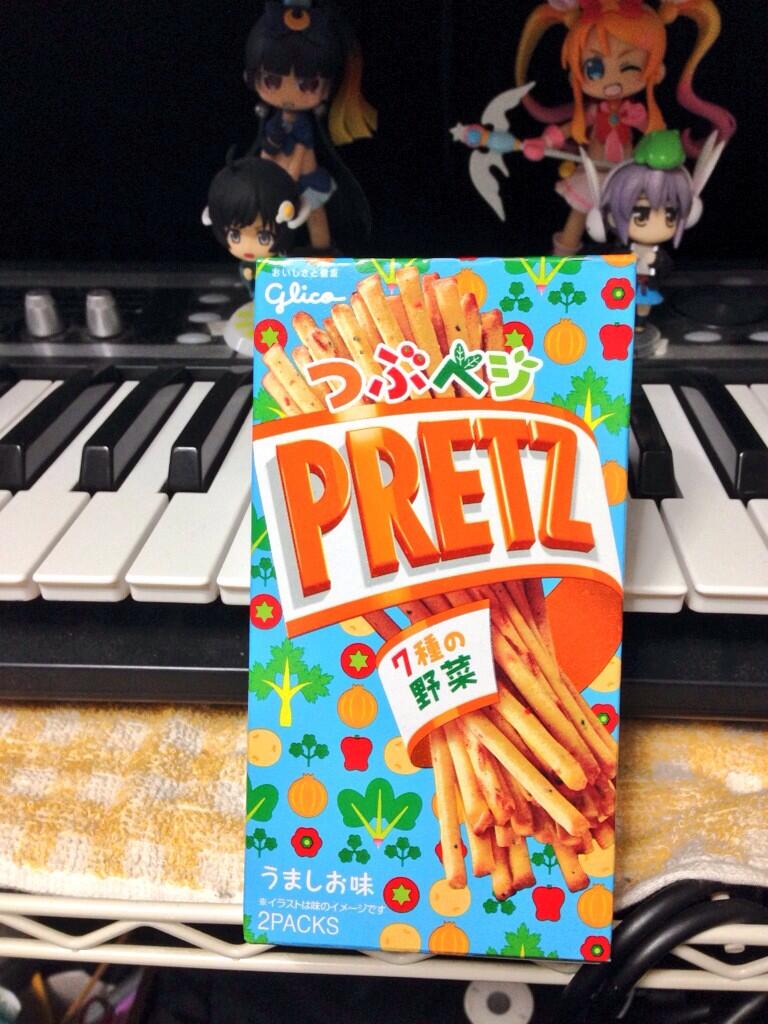 This is a treat from Labo-kun!!
He was giving everyone this as a trick or treat present!!
It looks very delicious, I haven't tried it yet but I'm thinking it's close to pocky and the like!!!! Ah I can't wait to be able to try it!!!
I wonder if there are stores here in the Philippines where you can purchase snacks like these? Not just pocky every time w
Next is this treat from Yoppi-kun!!!!
I have never tried this before! He said of course normal stuff like these can be bought anywhere in Japan but best bought in Kamakura and Kawagata!!! I've heard of Kamakura! Fullkawa sang KAMAKURA in his album, yes yes? I think I've tried a small piece of this small nori(?) thing last time - my other friend Chome-tan told me it's some sort of seaweed!
Like maybe those ones used to wrap riceballs and the like w. It was very different? It tasted salty and umai! Like you're eating in the sea
www But ah I would really want to try this snack someday when I go to Japan!! Apparently it's going to be a bit of a hassle going for the next year w. My parents haven't fixed the error in my birth certificate yet, so not until they decide to go to the office to fix it, it's impossible for me to get a passport!
Wah, I have to push them to the max!! Seiyaa-!!
So the 1st of November is my friend, Ena-kun's birthday!!! Greet him
here
!! He has a very nice and cool voice, too! Do listen to his covers!!!!! This is my birthday present for him!!
If you also have the spare time, do visit VALSHE's twitter and blog update, because after a lot of years that has passed, she has finally revealed her face to the public!!!!
And it is just maji 2000% like on her album covers for Neverland and Joker!!! Very handsome-looking w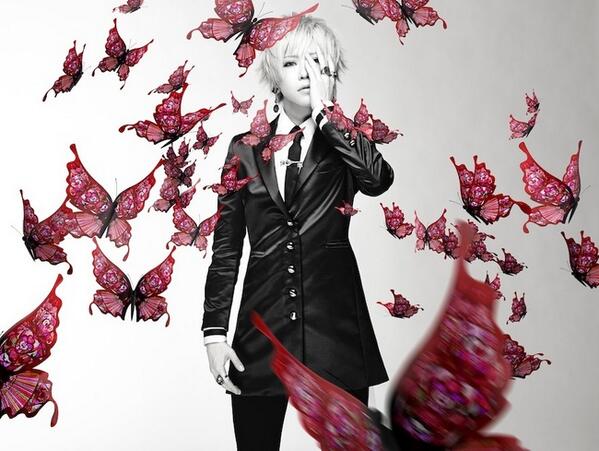 All everyone can say is "Yabai! Ikemen!" Well she is!!!!
Kamisama help me keep my straightness wwww. She is very handsome oh my. She has yet again awaken her sleeping fans!!!!! w GJ.
Now ah, I need to go now, I feel very sleepy. I would want to be able to talk with everyone! Please drop by some messages in my
twitter
and I'll gladly reply you with some sweets included!! Let's all get along and have another enjoyable and wonderful month!!! Thank you and goodnight! Let's all be happy always!
Also please tune in for the next post!! Time to bring out all the cuteness I want to show you guys w ehe
もしあなたは日本人ゲストなら、 たくさん英語ですみませんでした。 よこうそw ときどきもね日本語なポストもあるからちょっとがまんしてくださいね。 あたしの日本語はそんなにうまいからどうぞよろしくお願いします。 ꒰ ´͈ω`͈꒱ っと、このポストのことはね今日の楽しいな日々だw ハロウィンもすごく楽しかったんだ。 たくさんなはっぴーはろうぃんとお菓子もあるんだし。 みんなはちょ元気だったんだ!! 嬉しいですw 今日はいっぱい新しいな人を出会ったしまったんだ!! みんなは優しい人ですねw 玲くんの生放送すごく楽しかった!!(ु*´З`)ू なんか、みんなさんは繋がってるな感じです!! すごくふわふわと嬉しいです!! もし暇だったら、玲くんの生放送聞いてくださいね!! あたしもきっと来るからw( ◜◒◝ )♡
っとー・・ほかねか・・・あっ!! 今は歌インプログレスはありますww CANDY CANDYだとkeenoさんの曲です (タイトルは今だめですw) えっと、もしあたしのミックスは大丈夫だったら、キャンディーキャンディかkeenoさんの曲ーうpしますかも知らないからw がんばります。 とそれだけです!! このページ来てくれて嬉しいです、ありがとうございました!! 次のポストはすごくかわいいポストから、 また来てくださいね!! おやすみなさい!✿
reirei

2013/11/02(土) 01 06:05
|
落書き
|
Trackbacks: 0
|
Comments: 2